North Redington Beach Condos
Along with Redington Shores and Redington Beach, North Redington Beach, FL, is off the coast of St Petersburg in the Pinellas Country beach area. There are many different communities along this picturesque string of barrier islands. Although they do tend to cater towards the tourist crowd in general, each little burg has a character all its own. Redington Beach stands out for having a bit more of that quiet, secluded beach-town feel than the rest. That's probably due in part to the position tucked away from traffic — it's equidistant from the Park Boulevard and 150th Avenue causeways. Another factor are the neighbors across the Boca Ciega Bay. Bayside homes in North Redington Beach catch the sunrise over a nature preserve and a golf course, which is a rare amenity for the highly popular Tampa-St. Pete metropolitan area. (read more about North Redington Beach)
Below you'll find all the currently available condos for sale in North Redington Beach, sorted by price. If you'd like more information about buying or selling a North Redington Beach condo, or if you just have questions about the real estate market there please give us a call at 813-358-6868.
North Redington Beach Condos for Sale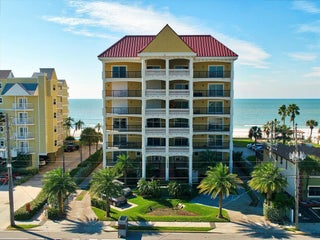 Add as Favorite
MLS® #: U8142802
17000 Gulf Boulevard 6a
NORTH REDINGTON BEACH, FL 33708
4 Bed, 5 Bath, 5,231 SqFt
Add as Favorite
MLS® #: U8142666
16450 Gulf Boulevard 362
NORTH REDINGTON BEACH, FL 33708
3 Bed, 2 Bath, 1,460 SqFt
Add as Favorite
MLS® #: U8142054
17117 Gulf Boulevard 136
NORTH REDINGTON BEACH, FL 33708
2 Bed, 2 Bath, 980 SqFt
North Redington Beach Condo Living
The town has two general zones. First, there are four long streets that reach out into the bay, each lined with houses on either side. With the exception of a handful of lots, every property in this area has a private landing, boathouse or dock — or the option to install one. The next zone is the Gulf Boulevard stretch. Gulf runs the length of the barrier island chain, so it's the main way in and out of town. Along this main drag, there's a row of restaurants, beach boutiques and resorts and condo buildings with easy beach access or direct access to the sun, sand and surf. When residents and visitors aren't relaxing on the beach or out in their boats, they're often in one of the many shops, lounges or eateries — taking a break from all that leisure.
People love living in North Redington Beach for the beach, the views and the unique, out-of-the-way feel. It's also connected to the rest of the island communities, so there's easy access to Treasure Island's bar scene or the family-friendly tours down by Johns Pass. There's a lot to see here — please get in touch with one of our experts today for more information.