Featured Irvine Condos
Compass Real Estate is proud to offer these featured Irvine area condominiums for your consideration.  Please contact Mike Walker at 949-945-6750 to arrange a personal tour of these properties.  If you don't see one that fits your needs you can also search all Orange County condos for sale.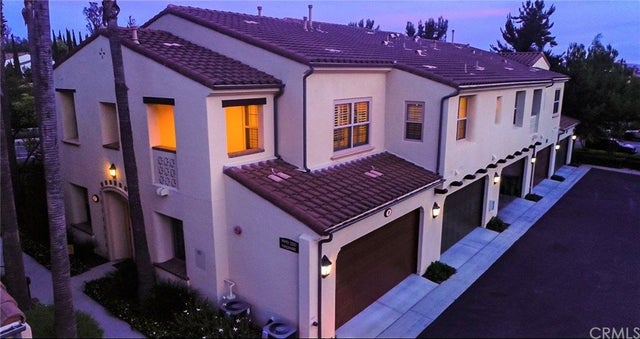 Add as Favorite
MLS® #: OC20034597
99 Hallmark
Irvine, CA 92620
3 Bed, 3 Bath, 1,734 SqFt
Add as Favorite
MLS® #: OC19270881
36 Winterhaven 106
Irvine, CA 92614
2 Bed, 2 Bath, 979 SqFt
Add as Favorite
MLS® #: NP19273751
209 Coral Rose
Irvine, CA 92603
2 Bed, 2 Bath, 1,268 SqFt
---
How would you like to search the condo listings?
About Michael K. Walker, Esq.
After moving to Southern California in 1989, Mike earned Business and Law Degrees from Pepperdine University, then became an entertainment attorney in Los Angeles and spent years negotiating complex transactions for major studios Universal, Activision, and the Hollywood Bowl. In 2009, Mike shifted his focus to real estate, applying the attention to detail and negotiating skills he had gained as a lawyer to become "rookie of the year" during one of the worst real estate markets in history. Ten years later, with more than $150M in sales under his belt, Mike continues to successfully guide his clients through what is, for many, the most important financial transactions of their lives.
During his free time, you'll find Mike playing tennis, boating and volunteering at Southern California Golden Retriever Rescue. He currently splits his time between Newport Beach and Palm Springs with his husband and their current Golden Retriever, Barkley. Mike has been a member of the California Bar Association since 1995 and maintains licenses to sell real estate in California and Washington.
Text or Call Michael today at 949-945-6750 for more information about luxury condominiums in Irvine and Orange County.
---
Featured Irvine Condo Buildings
---
Dog-Friendly Orange County Condo Buildings
There are some great pet-friendly condo buildings in Orange County. What really makes a dog-friendly building stand out is the access to green space when it's time to take your four-legged kid for a walk. To help with that we've highlighted a few buildings here that are not only dog-friendly but in a great place for walks.
The Plaza -All three towers at The Plaza allow pets. The complex is located adjacent to the San Joaquin Marsh & Wildlife Sanctuary, near the Mountains to the Sea trail and bikeway.
Avenue One - This pet friendly building is situated close to the San Joaquin Marsh & Wildlife Sanctuary and walking trails are nearby.
Watermarke - The Watermarke allows dogs and is across the street from the San Joaquin Marsh & Wildlife Sanctuary. The building is also near the Mountains to the Sea trail and bikeway.
These are just a few... contact us and let us know what you're looking for and we'll help you find the perfect building for your whole family.