Blog & News
Your source for news about our cities and high-rise condos
September 1, 2020
NFL Quarterbacks Ranked by Playoff Performance
Tampa is one of our favorite high-rise cities with towers going up everywhere, so we decided to have some fun and learn how their new favorite QB ranks among his peers. Check it out!
---
June 25, 2020
Collecting Seashells in Florida
This is a popular hobby for those living in one of the many beachfront Florida high-rise condo buildings. Those residents and their families can walk out their front door right into the sand and start searching for seashells.
---
June 9, 2020
Atlanta's Role in the Civil War
Atlanta was a strategic city for the South because it was a railroad hub, a major supply center, and a symbol of the Confederacy.
---
January 26, 2020
Cycling in Portland and General Biking Tips
Thanks to Portland's temperate climate, eco-friendly mindset, and persistent traffic problems, more and more people are taking to Portland's streets on their bikes.
---
January 22, 2020
San Francisco's Golden Gate Bridge
Even if you've never visited the Golden Gate Bridge in San Francisco in person, you've probably heard about this iconic landmark that spans the Golden Gate in northern California.
---
September 17, 2019
Animal Conservation & the San Diego Zoo
San Diego is an amazing city known for a lot of incredible attractions, drawing thousands of tourists and new residents every day, but the zoo is one of the things it's most famous for.
---
July 15, 2019
Irish Heritage in Boston
We continue a closer look at one of our favorite cities, Boston, with an article about the city's Irish heritage.
---
June 4, 2019
Hiking the PCT
Lock up the condo and head out on the trail! Many people try the PCT each year, and here's our guide if that one's on your bucket list.
---
May 20, 2019
City of Boston: Red Sox Timeline
Living in a Boston condo or loft means easier access to some of Boston's most loved venues. At the top of that list? Fenway Park, home of the Red Sox.
---
April 5, 2019
Construction Glossary for the Home Architect
Learning about construction and the intricacies involved can help you gain a new understanding of how architectural elements work in your own home.
---
March 14, 2019
Architecture Photography Resources
We love taking photos of high-rise buildings around the country.  We found these resources helpful in getting the right shot at the right angle, and hope they help you too with your photos.
---
March 6, 2019
Can I List My Condo on AirBNB?
The most common question we get is "Can I put my condo on AirBNB?" There is no simple answer as every building and every city has different requirements.
---
February 6, 2019
Obtaining Clear Title When Selling Your Condo or Home
A title report includes general information about a piece of property, such as its legal description, zoning, the tax rate, names of current title-holders, and a history of recent title-holders.
---
November 8, 2018
Minneapolis Dog-Friendly Condos
Minneapolis is one of America's most dog-friendly cities. We've put a guide together to help you and your best friend find a great Minneapolis condo or loft.
---
October 29, 2018
Condo & Apartment Fire Safety
Preparation is key in avoiding injury in the unlikely event of a fire. Review our tips here to be sure you're ready.
---
February 15, 2018
Urban Art: Buildings and Cityscapes
Urban sketching or street photography is a great way to document the places you have visited. If you are an artist sketching the sights of a city is a great way to practice drawing perspective.
---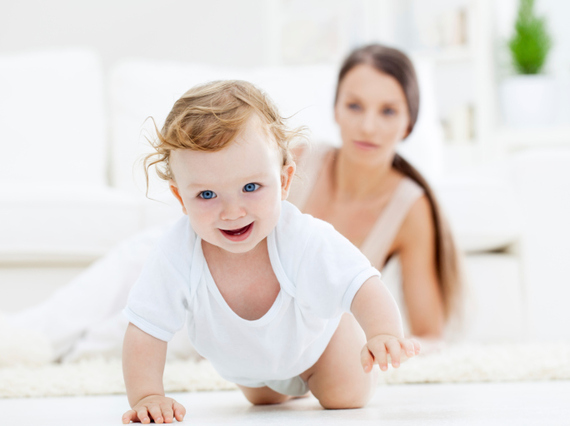 December 13, 2017
Making Your Condo Safe for a New Baby
To be fully prepared for an exploring baby, parents often begin baby-proofing a condo or apartment even before the baby arrives. The advantage of completing this work early is that it will be done, and your home will be safe when your baby begins moving around.
---
December 4, 2017
Microgardening for Condo and Apartment Living
Even in tight living quarters, plants can be grown in small pots and placed around rooms in stacking planters or windowsills so they are out of the way
---
October 1, 2017
High in the Sky - The History of Skyscrapers
The first skyscraper was the Home Insurance Building in Chicago. It was constructed in 1884 and was a modest 10 stories tall.
---
July 20, 2017
Anticipated New Condos in Nashville
Music City is going up! New high-rises are topping off, and there's even a new container park condo development. Check out our update for the latest info.
---
July 20, 2017
Anticipated New Condos in Nashville
Music City is going up! New high-rises are topping off, and there's even a new container park condo development. Check out our update for the latest info.
---
July 11, 2017
The Scale of Fictional Highrises
Have you ever wondered how fictional structures like the wall in Game of Thrones would compare to actual buildings like the Empire State Building? We did, so we put together this infographic that shows the scale.
---
May 31, 2017
Apartment and Condo Personal Safety Guide
To help identify potential problem areas and to ensure that you are safe in your apartment or condominium, we have compiled a listing of useful resources.
---
April 10, 2017
What's the Tallest Building in Your State?
Check out our new infographic to see what the tallest building in your state is, where your state's tallest building ranks and which states have the most high-rises.
---
March 7, 2017
What's the Difference Between a Condo and a Co-op?
From entity differences to management structures, there are key differences between a condo and a co-op.
---
October 4, 2016
Pet Care in a High-Rise Condo
Having a pet in a high-rise condo requires some extra effort and considerations. Read our pet care guide for more.
---
September 29, 2016
Don't think you can compost in a condo?
Well think again! Read our guide to composting in apartments and condos.
---
August 15, 2016
Photo Tour of Houston's Newest High-Rise
Our partner agent, Kristina Houston, stopped by the building this week to check on a couple units and she took these photos. Join us as we take a tour of this amazing new building.
---
August 12, 2016
First Millennium Tower lawsuit filed
Well that didn't take long... Only 8 days after KTVU reported that Millennium Tower in SF was sinking and leaning at an alarming rate the first resident has filed a lawsuit.
---
Be sure to read the story of the history of highrise building construction to see where it all began!